A brief summary of this post:
Free high-resolution photos for private or commercial use are available online, but caution is advised. Pixabay offers images under the Creative Commons CC0 license, allowing free use without registration. However, users should beware of copyright infringement. It's important to check images against Google's Image Results to ensure their legitimacy. Avoid using pictures with recognizable faces or brand names to prevent legal issues. Even crediting the source does not protect against copyright claims. Websites like Pexels also offer free images, but due diligence is necessary to avoid legal repercussions.
If you're writing a blog post or looking for images for your shiny new website, how can you get them completely free?
Back in the olden days of the internet, you either had to use your own images, pay a photographer to take them for you or buy licensed stock photos from other websites such as Adobe Stock.
You'll be delighted to hear that this isn't the case anymore. You can now get really great, high-resolution photos and images completely free, with no restrictions for private or commercial use from quite a few places on the internet. However, there is a caveat to all this which you should read first; scroll down to the "a word of caution" heading below.
Thankfully, not everyone worships money to such an extent that they feel they have to charge anyone who uses their pretty photos a fee. Some kind-hearted people are actually prepared to share them…. for nothing!
Our favourite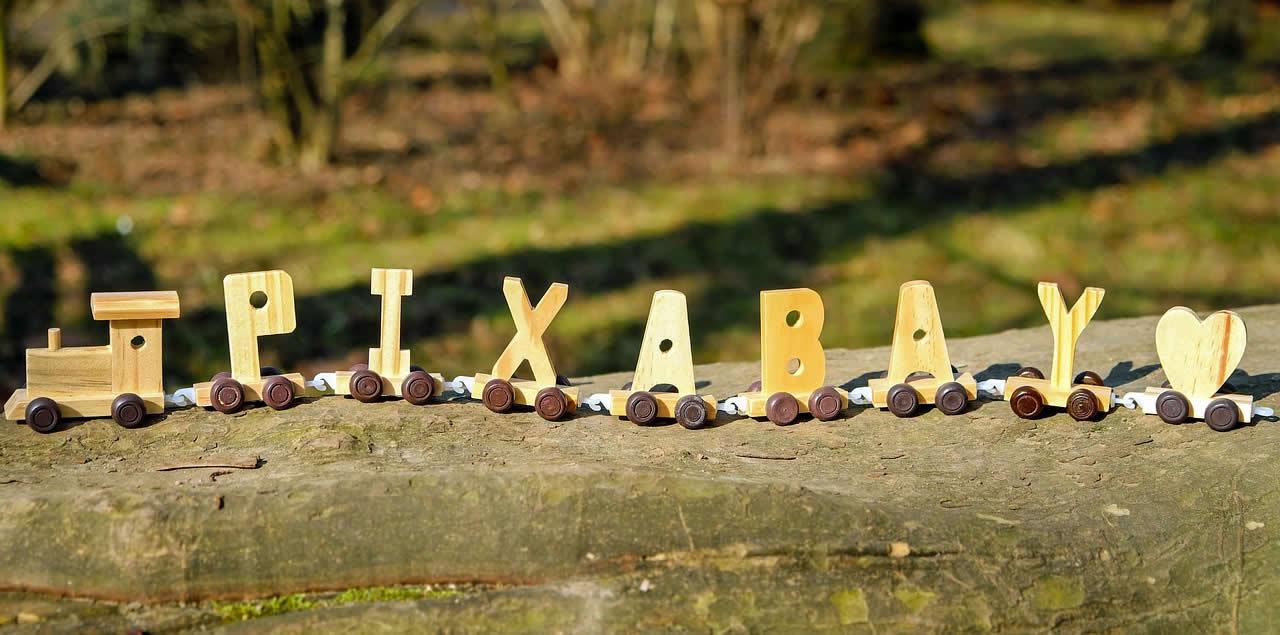 Our favourite is Pixabay. Whilst they may have fewer stock images than a site like Getty Images, you don't have to worry about breaching copyright law as you can use the images in your blog post or on your website under the Creative Commons CC0 licence. Here's a summary of what it says:
The person who associated a work with this deed has dedicated the work to the public domain by waiving all of his or her rights to the work worldwide under copyright law, including all related and neighboring rights, to the extent allowed by law.

You can copy, modify, distribute and perform the work, even for commercial purposes, all without asking permission.
In other words, you can use the photographs, vector images, illustrations and videos on Pixabay for whatever purpose you want… and you don't even have to register to do so.
ChatGPT and Dall-E
If you're a ChatGPT subscriber, you can get it to generate amazing images or you can use Dall-E for free. This is an excellent way to get free, largely original images
A word of caution
There are a few things to be wary of when using Pixabay or other free image sites. The most important one is… beware of copyright infringement.
Do your homework! – Whilst it's easy to just click and download any old image on Pixabay, I strongly recommend dragging your downloaded picture (or uploading it) to Google's Image Results page. Google is able to scan the image and show you exact-match results of other pages on the web where the picture appears.
Not every user on Pixabay uploads their own images. You do get the odd user here and there who takes a stock image from a paid site and uploads it to Pixabay in order to try and get Paypal donations. If you end up being the hapless victim and use one of these images, you can be sure that, in time, the copyright lawyers will come knocking at your door.
Avoid using pictures with faces or brand names – If you buy a photo containing a person or people from a stock photography website, the photographer will get the model(s) to sign an agreement saying it's OK to sell it to others. With Pixabay, that may well not be the case. Even if the photographer who uploaded the pic shares it for free, the model(s) can still send a pack of hungry lawyers after you if you use it without their permission.
The same applies to brand names. This can clearly be demonstrated; for example, if you go to Adobe Stock and type in "Coca Cola", you won't find a single image of the famous brand's logo. Go to Pixabay, and you'll find plenty. Now what does that tell you?
A link to the copyright holder's website won't cut it either – I've seen a lot of example of people using images on their website with a simple statement such as "image source blah blah etc.", with a link to the website they got it from. Don't think for one moment that magically protects you from a claim just because you linked to their website or credited them in some way; it doesn't!
Who's liable for this? You are. If you don't do your homework first, regardless of whether or not you assume it's OK to use the image because you go it on a free site, you're still legally liable if a copyright infringement occurs. The owners of Pixabay say they try and weed images like this out, but with so many uploaders to the site, some will always slip through the net.
What to expect if you violate image copyright
If you use an unauthorised image that comes from certain Stock Photo companies, you can expect some comeback eventually. Several of them have software that trawls the internet looking for breaches of copyright. They do this by using invisible (to the naked eye) watermarks embedded in the code of the image. You can't get rid of it by resizing the image, reshaping or colouring it.
If you've just downloaded a picture from a search engine's image results, you'd better make damn sure that it's free to use.
If it isn't and they find you, they'll email you and send you a letter in the post demanding compensation. This can be for less than $100 or £100 if you're lucky, or quite often, over a thousand £/$/ Euros etc. They don't play nice, so don't expect to get a slap on the wrist with a simple "cease and desist" request – They want your cash and they'll chase you relentlessly for it. If you don't believe me, head on over to Extortion Letter Info for plenty of up to date examples!
Conclusion
There are quite a few websites other than Pixabay offering the same service for free, such as Pexels, and all you have to do is search for them online. It's worth it if you're confident you can use the image without legal repercussions, but make sure you do your homework first.